Series 14 Ex Aussie Championship Compass For Sale and available from Sunstate WaterSports at a very good price. The kayaks come fitte out with some of the hottest upgrades you can add to a fishing kayak making them one of the best for the avid kayak fisher or tournament angler.
With a RRP of $6700 Sunstate WaterSports will be offering these kayaks at $5050 which represents a saving of some $1500. These Hobie Mirage Compass Kayaks have only been on the water 4 days and present as new.
Features include:
HOBIE COMPASS CAMO
LOWRANCE HOOK REVEAL 7 SPLIT SHOT ( BONUS FOR THE FIRST 40 ORDERS WILL COME WITH AN ADDITIONAL TRIPLESHOT TRANSDUCER)
17.5 AH FPV BATTERY
BERLEY PRO – BUCKET BRO, BATTERANG and LOWRANCE VISOR
RECTANGULAR HATCH UPGRADE
RELOCATED 8INCH ROUND HATCH TO BOW LOCATION
HOBIE CUSTOM COMPASS CARGO BAG
HOBIE VANTAGE SEAT BAG
HOBIE DRY BAG
Option Extras
The following items are optional extras and can be purchased with your  Series 14 Ex Aussie Championship Compass at a 15% discount.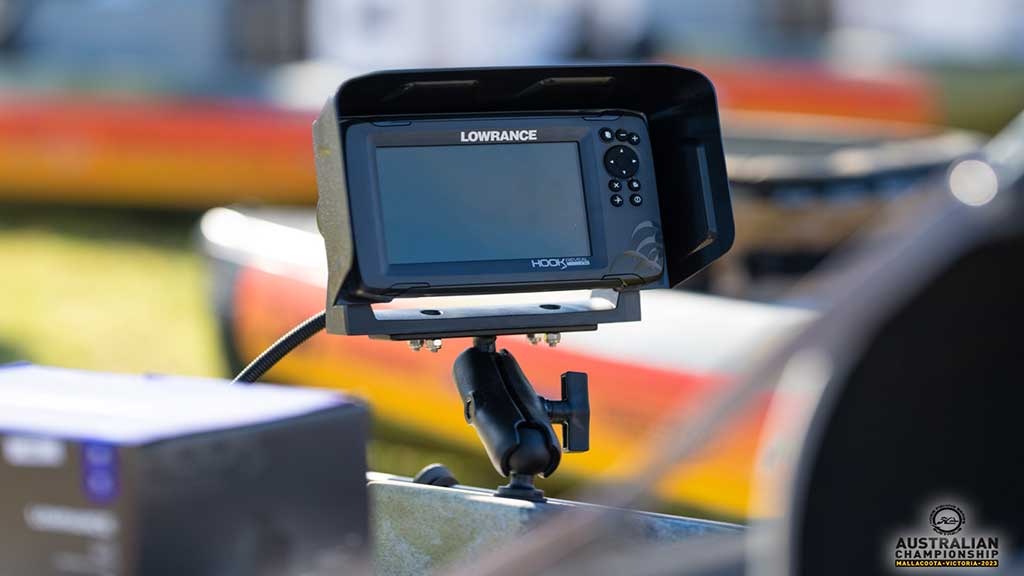 Walk Through Video
This walk through video was prepared by Hobie Fishing Australia to give the competitors a good look at the fully customised Hobie Mirage Compass Fishing Kayak,
Stocks are limited. Available November 23rd
To Order Please Call Sunstate WaterSports on 07 3890 8650