Second hand kayaks Brisbane. Look no further than Sunstate WaterSports, your go-to destination for high-quality, affordable kayaks. Whether you're a beginner or a seasoned kayaker, we have a wide range of options to suit your needs and budget.
At Sunstate WaterSports, we understand the importance of finding the perfect kayak. That's why we offer a diverse selection of second-hand kayaks that have been thoroughly inspected to ensure their quality and durability. Our knowledgeable staff is always available to answer any questions and help you find the right kayak for your adventure.
When you choose a second-hand kayak from Sunstate WaterSports, you can trust that you're getting a great deal. Our kayaks are priced competitively, allowing you to save money without compromising on quality. We source our inventory from reputable sellers and thoroughly inspect each kayak to ensure it meets our high standards.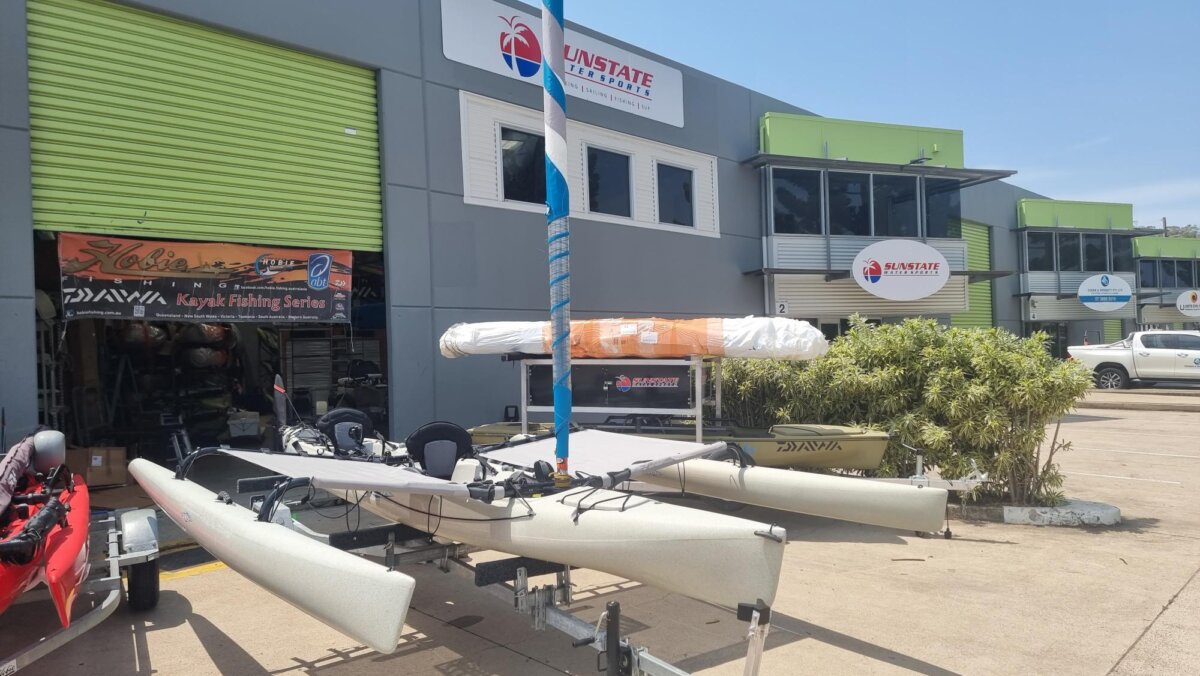 Not only do we offer a wide range of second-hand kayaks, but we also provide accessories and gear to enhance your kayaking experience. From paddles and life jackets to storage solutions and roof racks, we have everything you need to get out on the water safely and comfortably. Our team can also provide expert advice on selecting the right accessories for your specific needs.
At Sunstate WaterSports, customer satisfaction is our top priority. We pride ourselves on providing exceptional service and ensuring that every customer leaves with the perfect kayak for their needs. With our extensive knowledge and experience, we can guide you through the selection process and help you make an informed decision.
In conclusion, if you're in the market for a second-hand kayak in Brisbane, Sunstate WaterSports is the place to go. With a diverse selection of high-quality kayaks, competitive prices, and exceptional customer service, we are committed to helping you find the perfect kayak for your adventures. Visit our store today and start your kayaking journey with us!

VIEW CURRENT STOCK