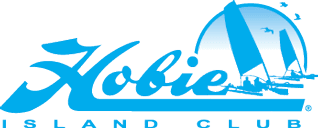 The Hobie Island Club is a place to meet other Hobie Mirage Adventure Island and Hobie Mirage Tandem Island owners to share passions for the waterways and oceans of our world. Hobie Dealers are organizing local Island Clubs worldwide. The Hobie Island Club will assist in the introduction of Island owners to one another where dreams of sailing to places unknown and countless adventures can become a reality.
JOIN THE HOBIE ISLAND CLUB
Browse the Hobie Island Club map to find a local Island Club near you. Click the club marker and click 'Join this club', then simply fill out the form to the left and click 'Join'. If you don't see a club near you, continue reading.
Although new clubs are being created at a rapid pace, there are some areas where clubs have not yet been established. If there isn't an Island Club near you at the moment, don't let this keep you from getting out on the water with friends. As the number of Island owners who join the Hobie Island Club increases we will be working closely with our Hobie Dealers to encourage club creation in most all areas where Hobie is present.
The Hobie Island Club Facebook page is a great place to share all of your Island Club experiences. Upload your photos and videos, and keep in touch with other Island enthusiasts.