Big Fish on a Hobie Kayak
Hobie has a great range of fishing kayaks and dominate the market in the fresh and flat water ! What a lot of people do not realize is there a a few kayaks in the Hobie range that are great off-shore for chasing that Big Fish on a Hobie Kayak !
The Revolution 16 is a weapon that eats up the miles, is stable and can handle the surf ! They do handle differently to a paddle kayak in the surf and need to be used differently. The MirageDrive generates so much power for punching through the wave but you don't have the paddle in hand for bracing when coming in. Different people use different techniques on both launching and return ! Always remember to know your own ability and limits, go out with a friend and check out the forecasts !
Jason Milne kindly supplied these photos from Wednesdays session on the Sunshine Coast ! Big Fish on a Hobie Kayak, what a cracker on his 2019 Seagrass Revolution 16.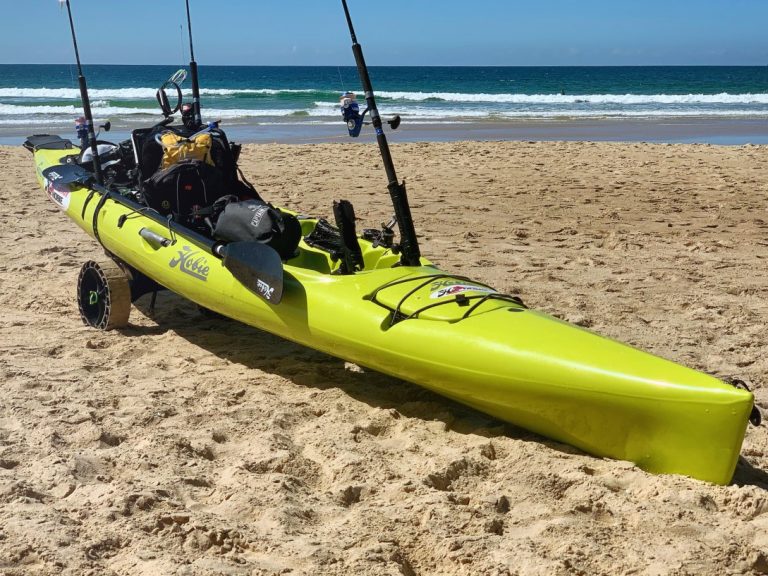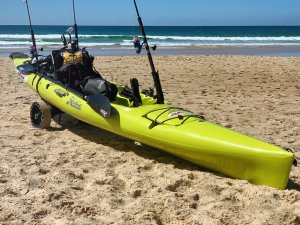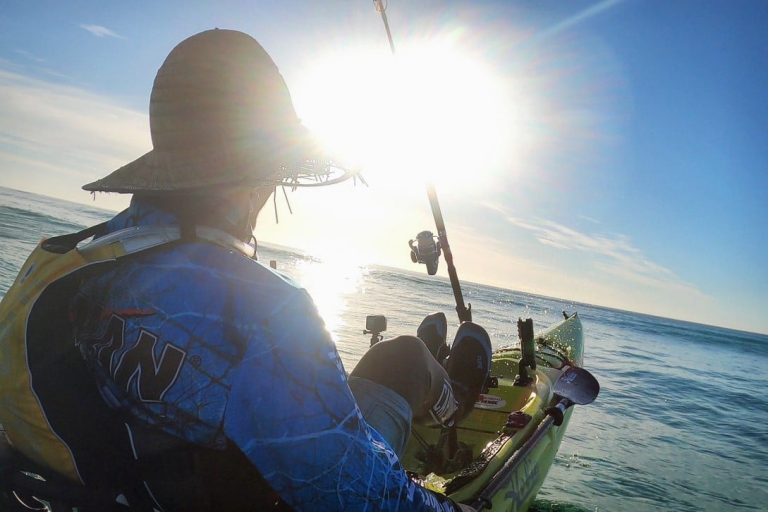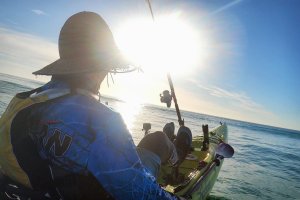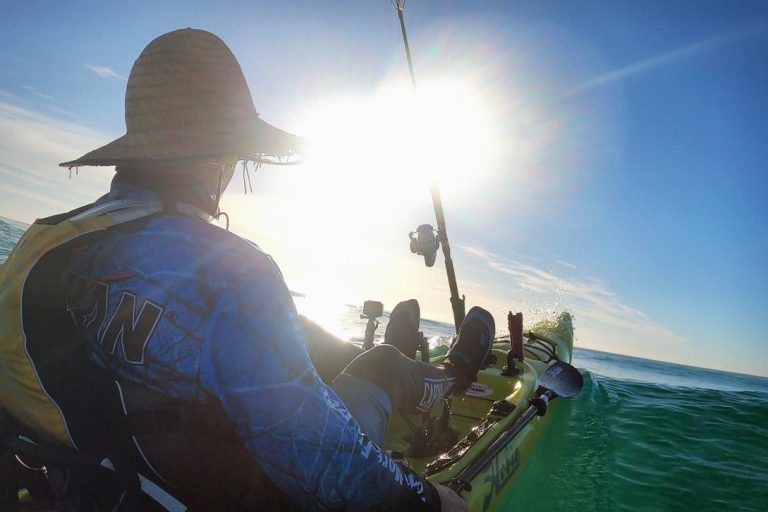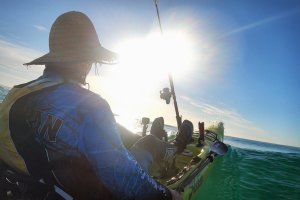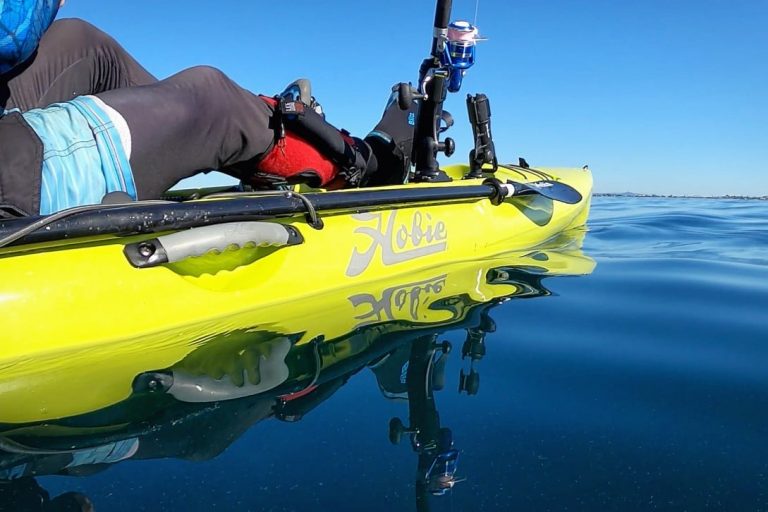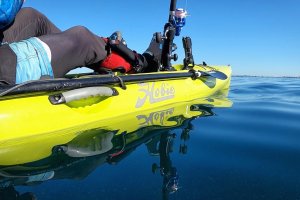 This is the same kayak that Andrew Ettingshausen (Escape with ET) borrowed from Sunstate Hobie earlier in the year to do a session chasing Tuna. Jason has kitted his up with Railblaza gear and uses the C-Tug cart so he can break it up and store it in the hull for going through the surf. From Rod Holder to camera mount, extensions to drink holders Railblaza have it all and they Hold Everything !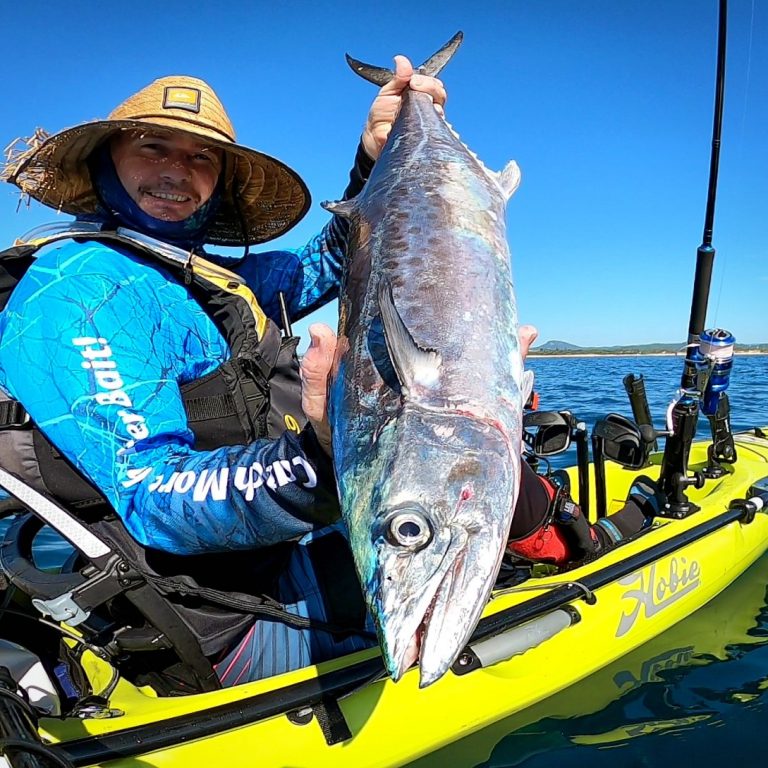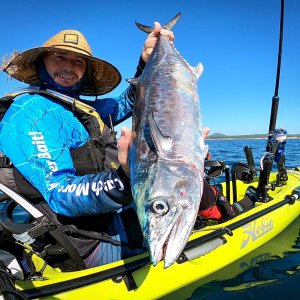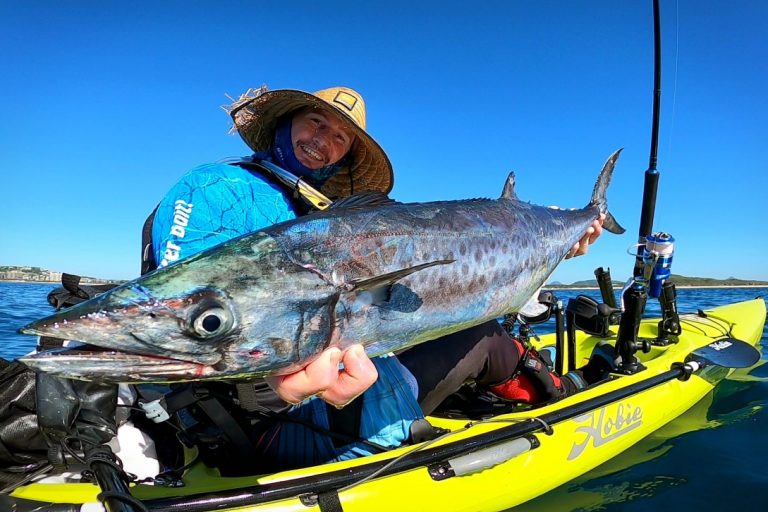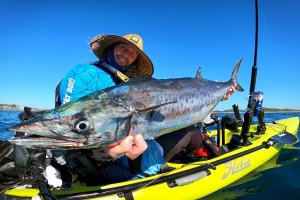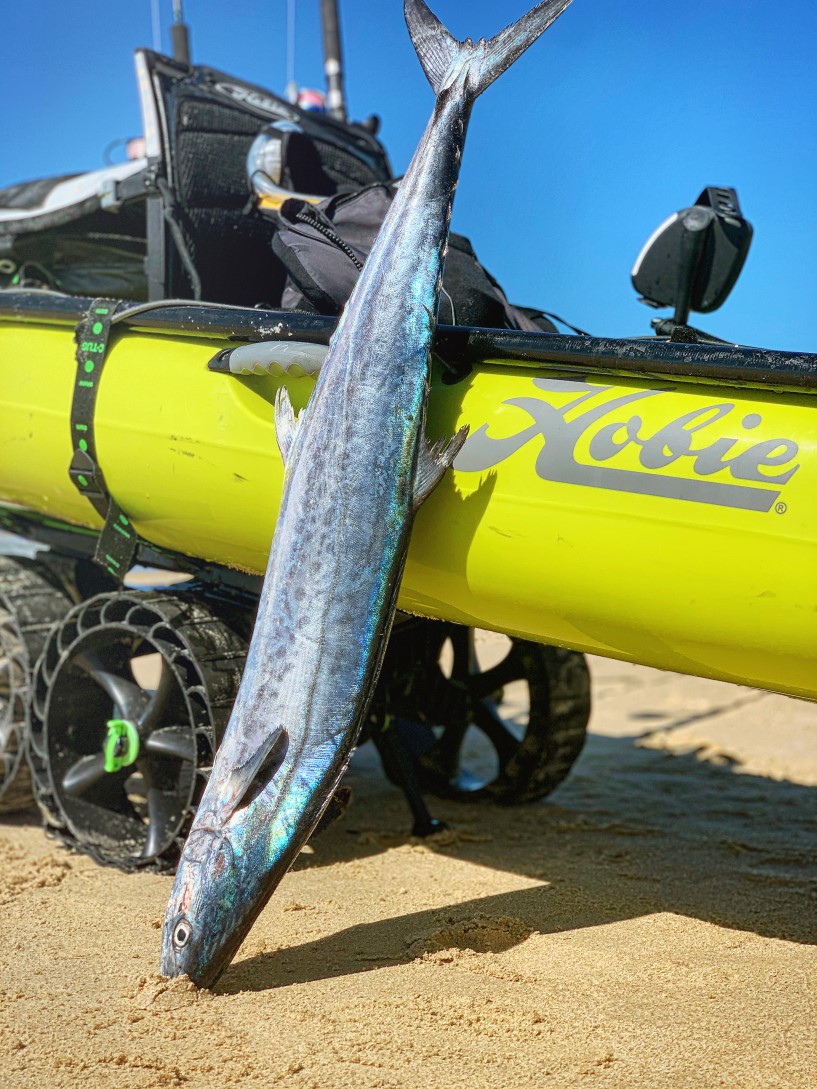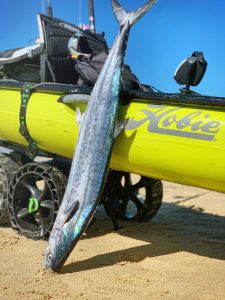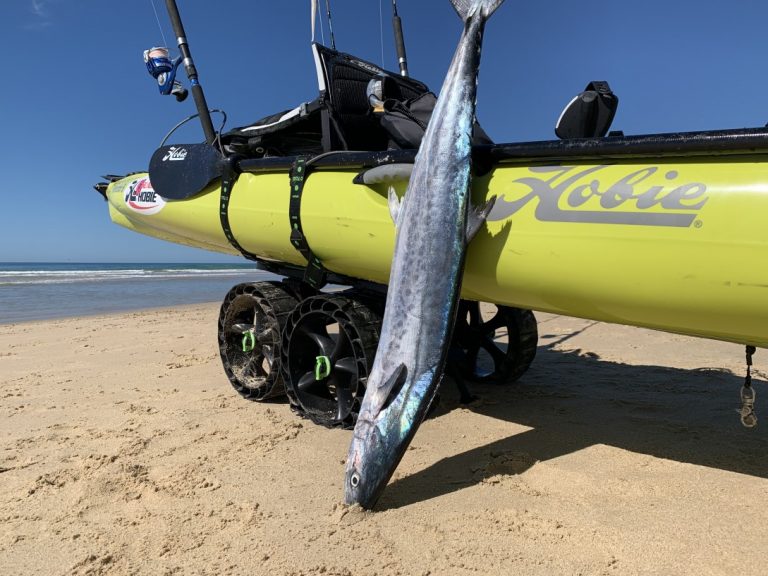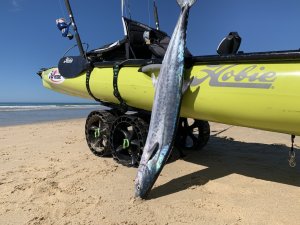 At Sunstate Hobie we have had a run on Revolution 16's over the last few weeks and looking at Jason's catch, makes me want to get out on one and chase Spanish or a Tuna too while they are HOT !
We have a few RUN-OUT Revolution 16's left going at a massive savings so if you want a Fishing Adventure chasing Big Fish on a Hobie Kayak  or you just some exercise and like speed and length, give us a call on 0738908650 and mention this article for a FREE Railblaza Rodholder with your Run-Out Special kayak !