Z-Ray Fury Pro 10′ 6″ Premium iSUP available at Sunstate Hobie
We have had a big increase in the demand for a good quality, well priced inflatable SUP ! From existing customers looking for something for their kids, wife or even for an extra "toy for themselves to new customers looking for a Tender for their yacht or another great form of exercise, the demand has been building.  I LOVE Hobie SUP's but there is a need for a cheaper alternative! There are a number of "real cheap" products out on the market and Z-Ray also do a cheap range but, after some serious research, we have gone with the Fury Pro 10′ 6″ premium iSUP from Zray.
It is a great touring style inflatable stand up board board built with drop stitch construction combined with a durable military grade double layer PVC for outstanding rigidity. It has "Fuzed" welded seams and the Tri-fin design adds to the tracking and control in the surf. The fine shaped bow makes for efficient paddling and the 32″ width makes for a stable ride. 6″ thickness provides incredible buoyancy and compact 10'6 length provides the ideal combination for paddling efficiency and maneuverability and portability.
The package comes complete with 10'6 Board, 3 Piece adjustable paddle, Double action pump, Back-pack style roller bag, Leg Rope and foot brace for optional seat for use as a kayak !
Z-Ray Fury Pro 10′ 6″ premium available at Sunstate Hobie, order yours today -MRRP  – $ 799
Special $699
Please note, these are not even on our website yet so orders via email, phone or in the shop.
(Display unit at the shop, stock arriving in 2 weeks.)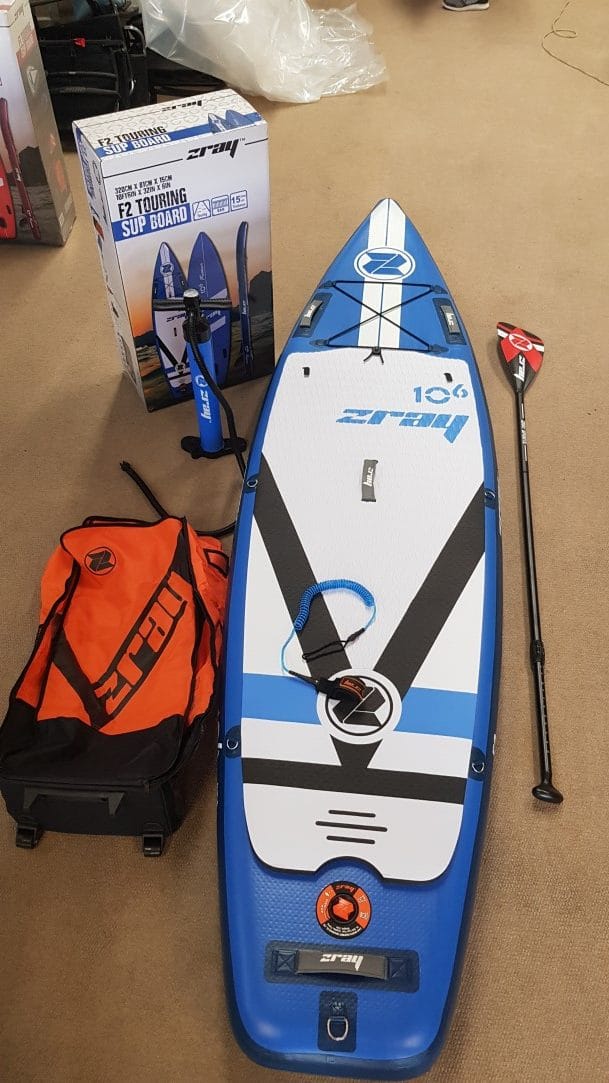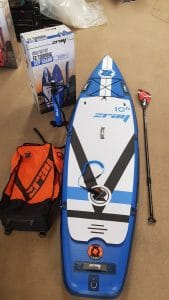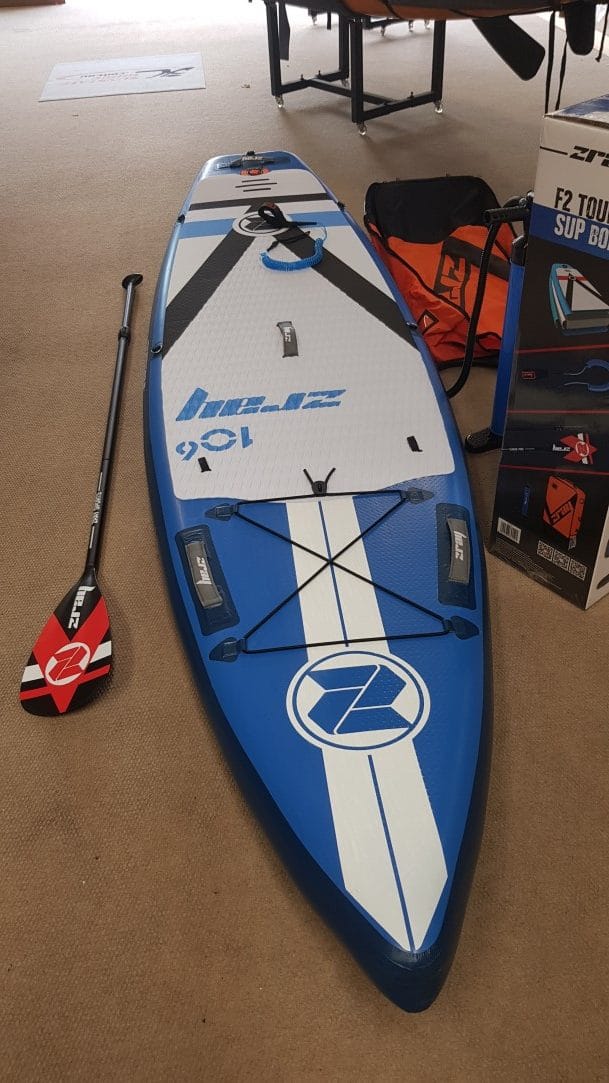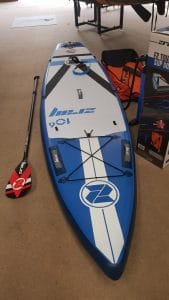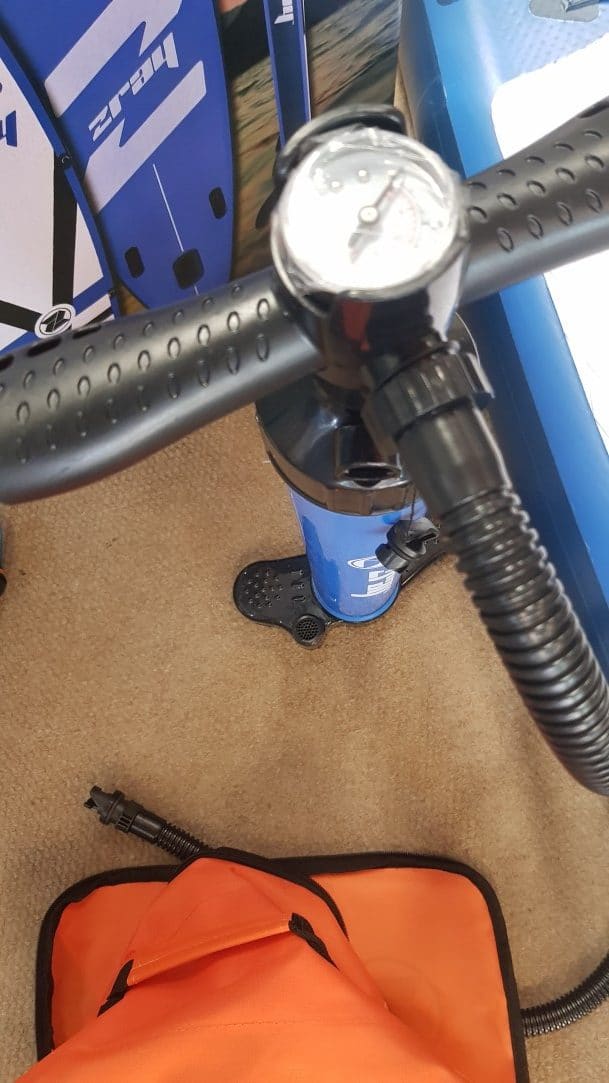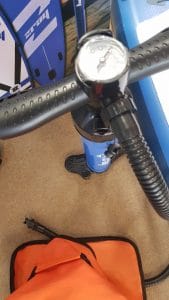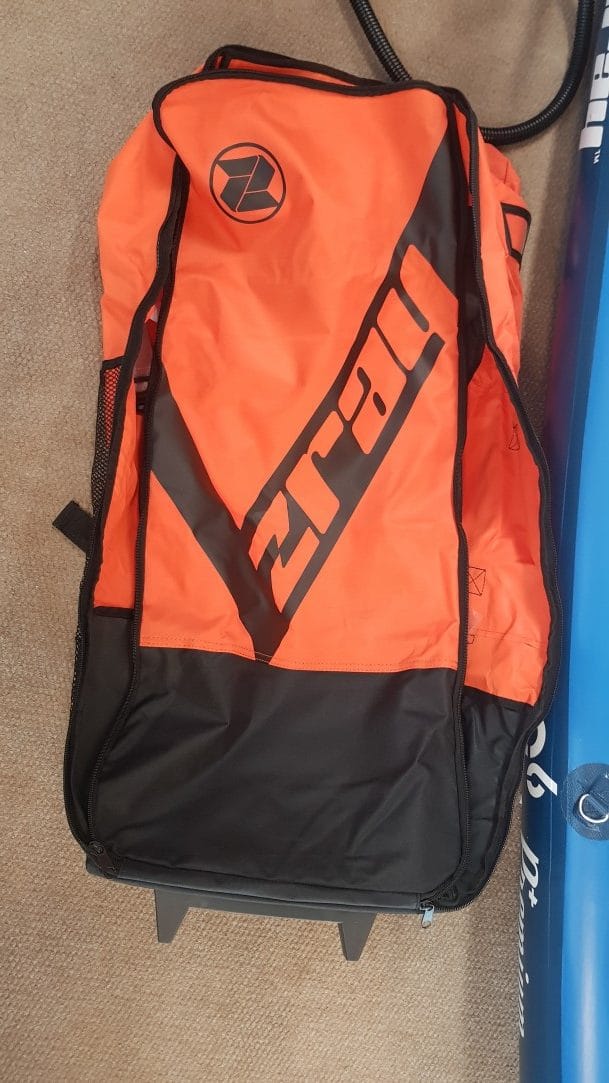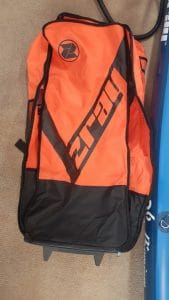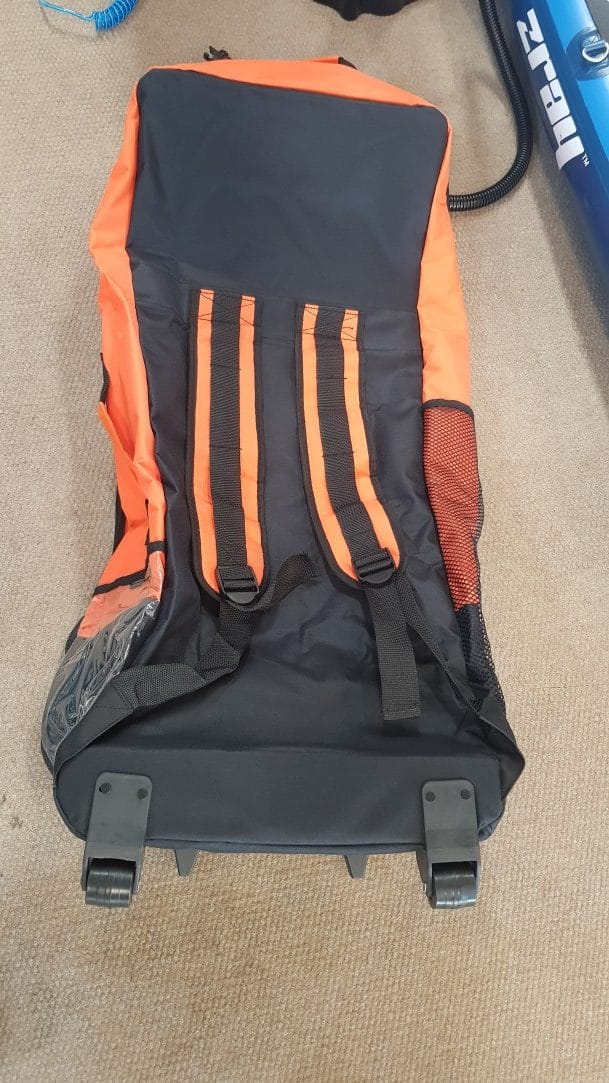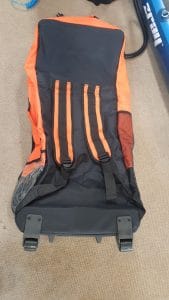 Specifications:
PSI: 15
Length 10′ 6″
Width 32″
Thickness 6″
Volume: 258l
Carry capacity: 142kg
Tri fin system – 2 x fixed + 1 central removable fin
The "Foot Barce" comes with the package, the seat is an optional extra.