Old Town canoes and kayaks available at Sunstate Watersports
Hobie is what we specialize in and we but also have access to the full range of Old Town kayaks and canoe's.
The new Old Town Sportsman Auto Pilot 120 or 136, the Discovery, Next or Saranac Canoe or the Topwater, you can get them all at Sunstate Watersports !
These 2 Old Town Saranac 146's are going to a scout group and they are perfect for that.
The Saranac 146 is ideal for day trips, fishing expeditions or fun family camping weekends away. It has added comfort features, is easy to paddle and has excellent stability and a fast hull speed.
Features
• 2 x Contoured seats
• Seat pads and seat backs
• Day hatch
• Centre bench seat – hatch
• Paddle rests
• Storage trays
• Cup holders
• Carry handles
• Rod holder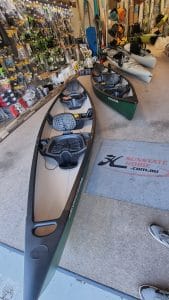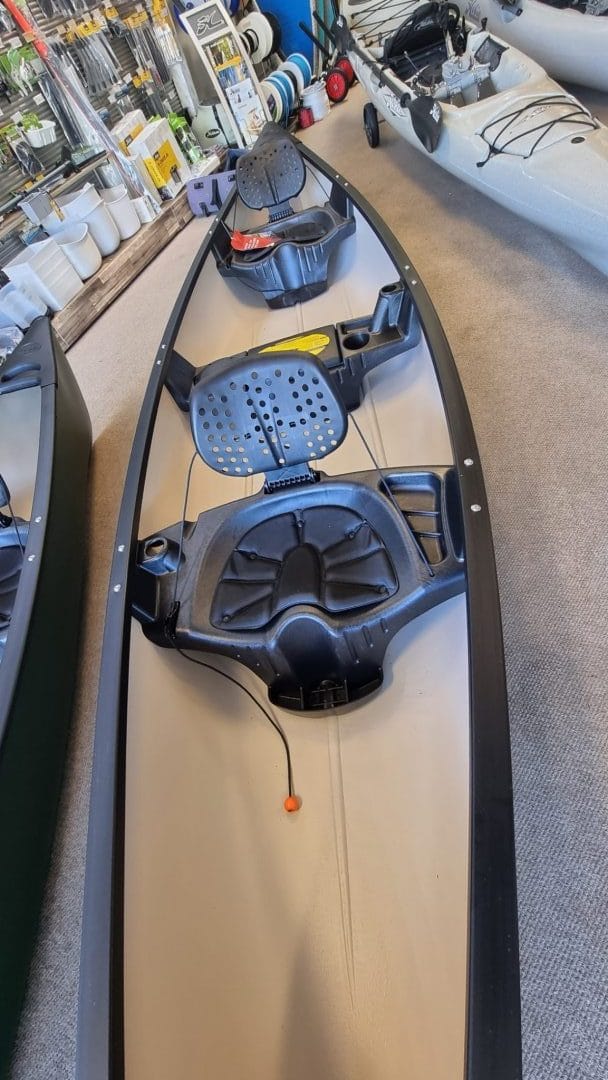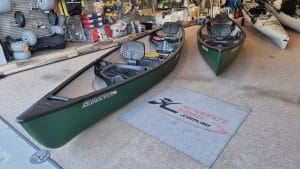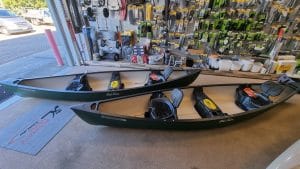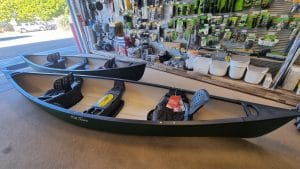 Old Town canoes and kayaks available at Sunstate Watersports
We also have a demo Old Town Topwater PDL 10.6.
The Topwater Series offers large fishing kayak performance in a compact, lightweight package. A marriage of stability and performance, the Topwater, with the all-new ultra-stable DoubleU™ Hull, quietly glides through any water condition while providing a stable, comfortable stand-up fishing platform. Equipped with thoughtful on-board tackle and rod management and a revolutionary universal transducer mount, even the saltiest of anglers will be impressed by the overall fishability of the new Topwater series.
On this demo our customer had to have under 11ft and be able to stand comfortably and fish……. he was happy !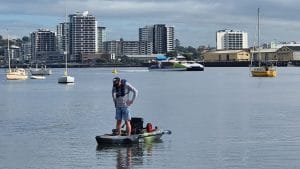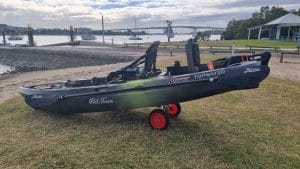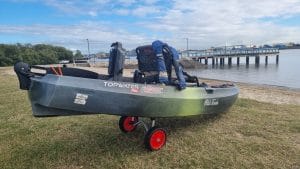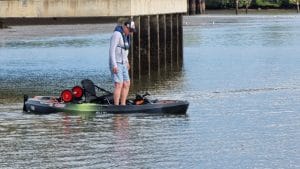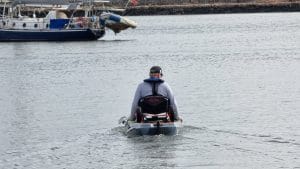 If you are looking Old Town, come and talk to us !