Stand Up paddleboard for exercise in Brisbane during COVID-19 !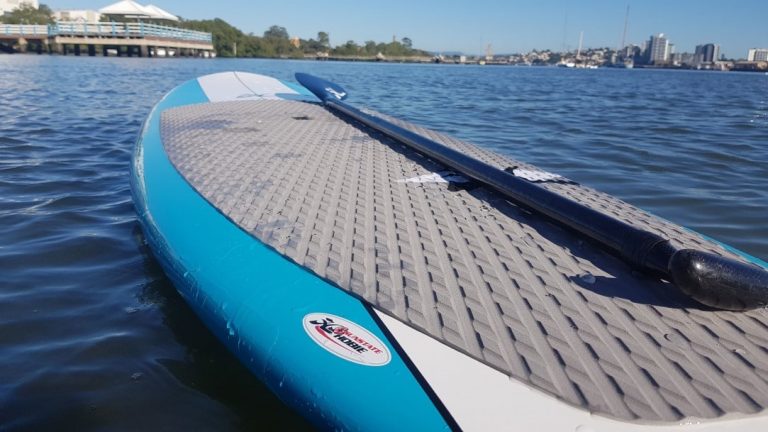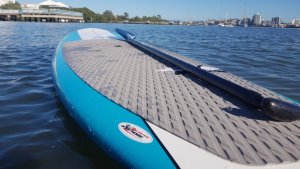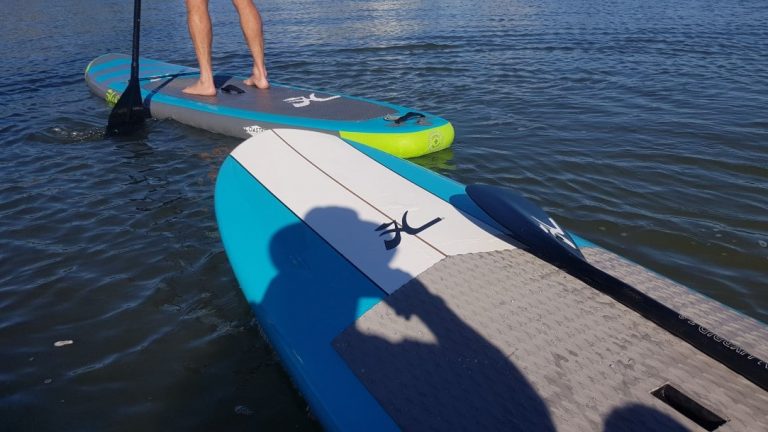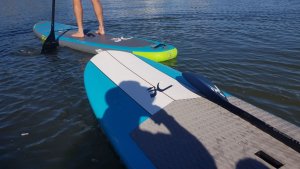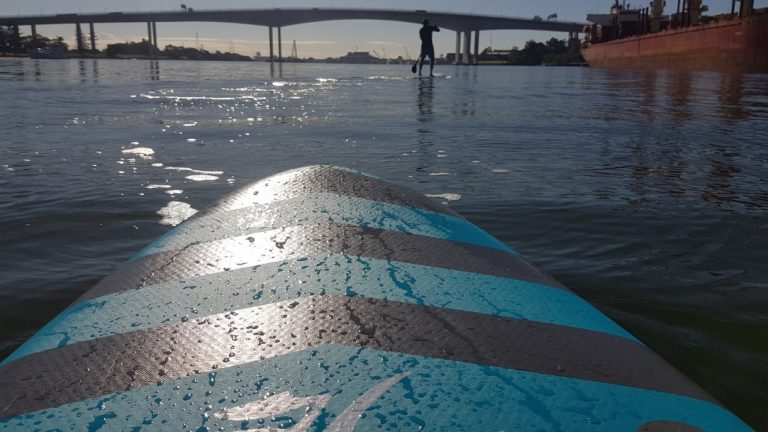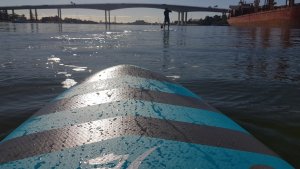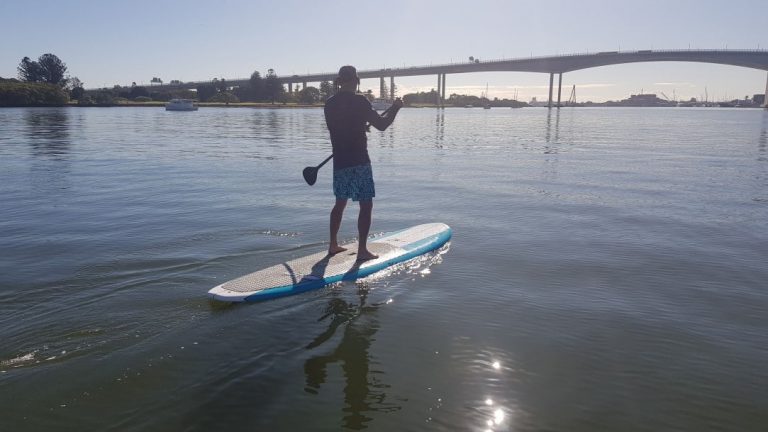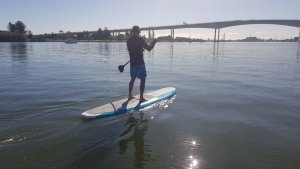 COVID-19 is effecting everyone but thankfully we can still get out for exercise, fish for a feed or sail for exercise ! This morning Paul and I decided to get out for some exercise and chose SUP's. For those who have not done any "SUP'ing" Stand Up paddleboard for exercise is excellent as it can work most of the body if you work on posture, technique and pace.
This morning was a light social (with social distancing) work out enjoying the Brisbane river. Paul was on his Hobie inflatable 10ft  while I chose the relatively new all-rounder, the Hobie Heritage. The greater Brisbane area offers numerous places to get out on the water without leaving your local area. For us it was easy, we launched from Rivergate Marina, 50m from Sunstate Hobie . We headed up stream against the current and wind past Colmsie Reserve and cruised back !
The Hobie Heritage SUP design is reflective of Hobie's rich board building legacy. The Heritage brings together classic board design and high-tech board building technology. Featuring a traditional longboard outline, square tail, and a sleek classic inspired paint job the Heritage screams style.
The Coaster is aimed at Keeping it simple. A high-performance design coupled with basic features. No messing around, this board will get you where you want to be quickly and easily.
At the heart of all Hobie inflatable SUPs is a diagonal drop stitch core. The diagonal drop stitch provides for a much higher density thread distribution vs a standard linear drop stitch which ultimately provides for a much superior core structure that holds a better shape, prevents twisting, and allows for higher inflation pressures.
In addition to the core, Aerolam features a second and stronger reinforced PVC layer, which is hand glued directly to the core layer. The benefits of this construction are a high performing inflatable SUP that is more durable, can hold additional air pressure (18 psi+), and most importantly maintains its shape.
If you want to get out for some exercise and are thinking of a SUP give us a call – the we have some excellent Stimulus package deals running at the moment on the 2 we used today !!
The Hobie Heritage package with adjustable paddle and leg-rope  $990
Hobie Inflatable Coaster package (including board, bag, pump and 3 piece paddle) at $1095