Its been a busy September and October! With summer fast approaching everyone seems to want to get out  on the water.  Hobie supply in Queensland has been good and other than the inflatable range, we have managed to satisfy customers all over Qld with minimal delay. No one product has stood out, there's been movement across the range including our entry level FishYak range.
We have sent a Hobie 16 to Cape York, Rockhampton and the Sunshine Coast. We have had a seriously fitted out Compass go out, Outback's, Oasis and Compass Duo's. We sent a Tandem Island on a beer truck to Airlie,  Adventure Islands, Pro Anglers and Passports car topped and trailered! We  have also moved a number of FishYaks from the $425 Squid, the Kracken and Viper 10.5's and the Asylum Double.
We are humbled to be able to help people get out on the water. We all have different abilities, wants, needs and budgets but we all share the same interest in getting out on the water !
Here are a few of the packages that have gone out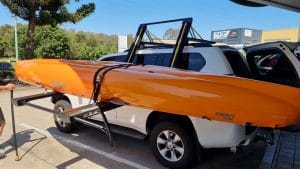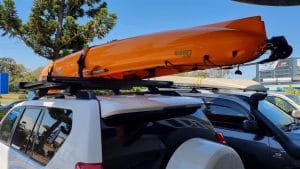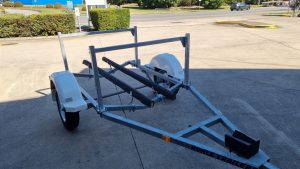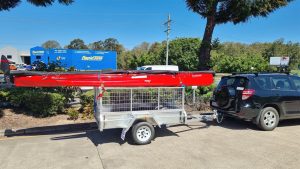 Car topping the Tandem Island
Hobie supply in Queensland through Sunstate Watersports