At Sunstate Hobie we have just got in a range of Hobie Clothing on Special that we are clearing out at discounted prices !! Jump in quick or you will miss out. Please note, as this is a Hobie Apparel Clearance, available sizes are listed and are limited in some lines so we will NOT be running this through the online store. Quantities shown will change by the minute !
PLEASE EMAIL your order to info@sunstatehobie.com.au and we will check on stock availability in the shop and at the warehouse and call you for payment on the run-out items we can supply.
Please list the part # and the quantity you want in the email. Subject "Hobie Clothing on Special"
Please download the complete PDF here !HOBIE_APPAREL_CLEARANCE Sunstate Hobie
These are a few pages from the Hobie clothing on offer just to wet your appetite, Hobie Hoodies in multiple colours, Hobie T-shirts including Fishing, Stand-up Paddle and more, Rash vest, Hobie caps and hats, Board shorts and more. Have a look, there is something in there for you !!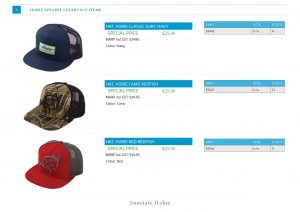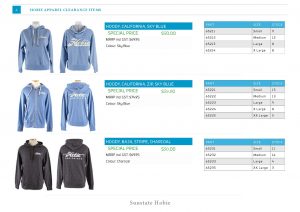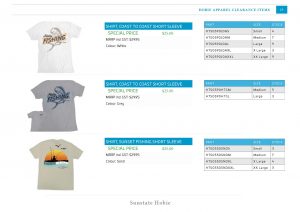 With Corona a threat again why not grab a Hobie Sun-Guard to cover up, it'll double up as a face mask !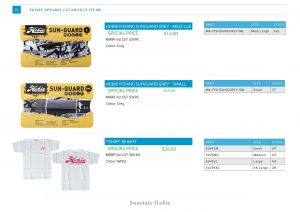 Hobie has always had some great clothing available and is making space for some new lines. This is a great opportunity to grab yourself a few items and if your size is not available then there is a perfect present for your partner in here ! This is a Hobie Apparel Clearance you do not want to miss.