2019 Hobie Outback motor mount, Hobie Compass and Passport 10.5 Bay Sand
This week has been another busy one for us. On top of the normal day we squeezed in 3 demo's, all of which turned into immediate sales.
We have had a range of product go out this week from our New $369 kayak the YakFish Squid, a few of the new Z-Ray  10'6 Premium iSUP's, 2 Hobie Heritage SUP's, a Hobie Eclipse 12, the new 2021 Passport 10.5 in Bay Sand, Compass in O/Pap…. the list goes on but I am amazed at the mix. We are lucky to still have stock of most of the range of Hobie kayaks but there are a few holes !!
After moving a few of the new Bay Sand Passport's the colour has grown on me and I have to admit I quite like it !!  Here is a 10.5 that went out today with our Passport Plus mods. The GT Kick-ups as standard are a great feature for the 2021 models which are only available from proper Hobie Stores at the moment !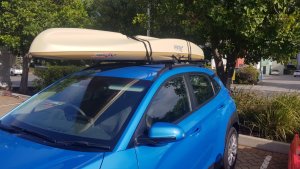 We also fitted a custom motor mount to a 2020 Outback, NO holes drilled in the hull. Our customer wanted a Minn Kota over the side so he could still use his MD. We have done a few but this one is completely removable with no holes and there is no movement at all, a happy customer !
Jack demo'd a Passport and a Revolution 13 yesterday and ended up with this Compass which he is collectiing tomorrow, looks good to me !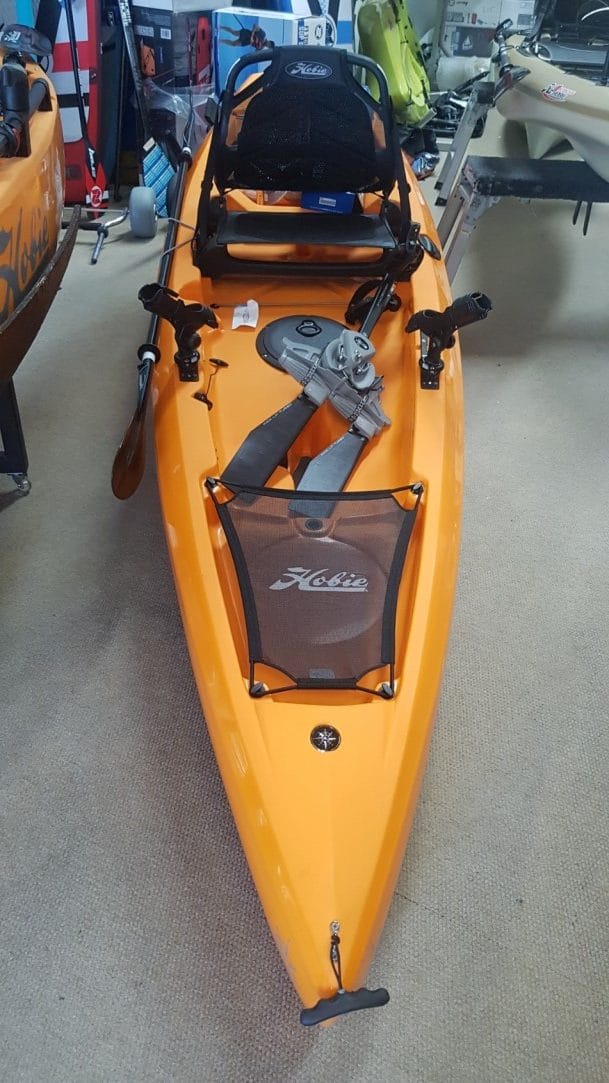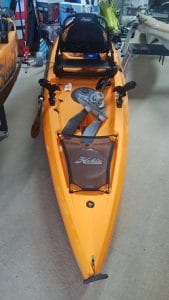 We have also just traded in a 2017 Revolution 13 in Blue and a FULL package 2018 Tandem Island.
Call us for pricing, if not sold I will put up photos and more information next week !