2016 Hobie Adventure Island for sale – $5950.00 – SOLD
We have traded in this great 2016 Hibiscus Hobie Adventure  Island and it is ready to go to a new home and is priced to sell.
This is the "New" shape with the Vantage CT seat and it comes with Tramp set and Heavy Duty cart. It has an Anchor trolley fitted and numerous  1″ Ram ball camera mount points as well spinnaker kit and trailer cradles. This used Hobie AI has not seen much action so is looking for a new owner who wants to add some serious miles !!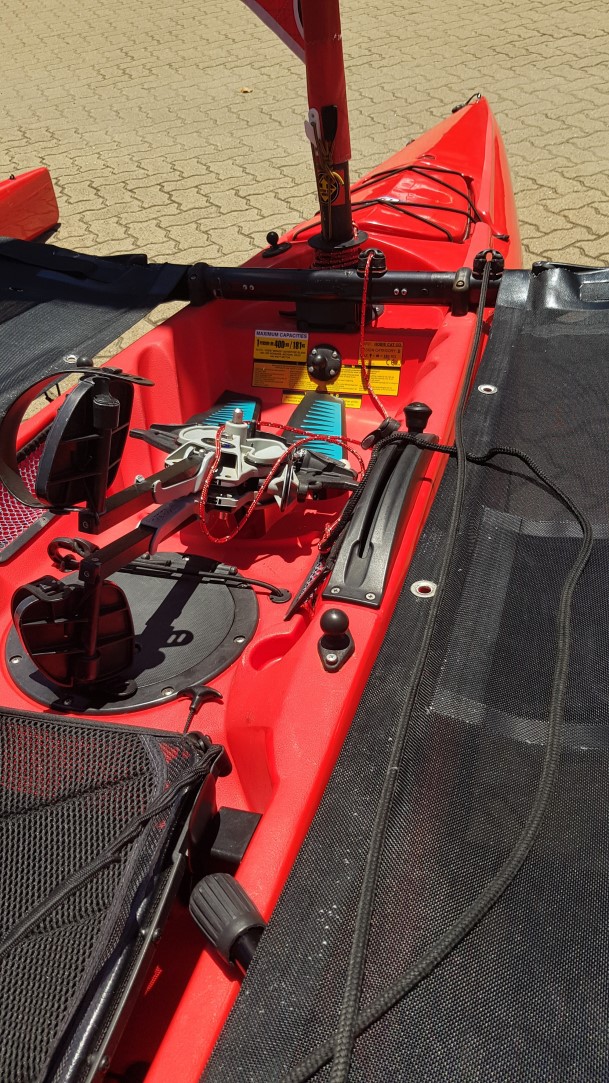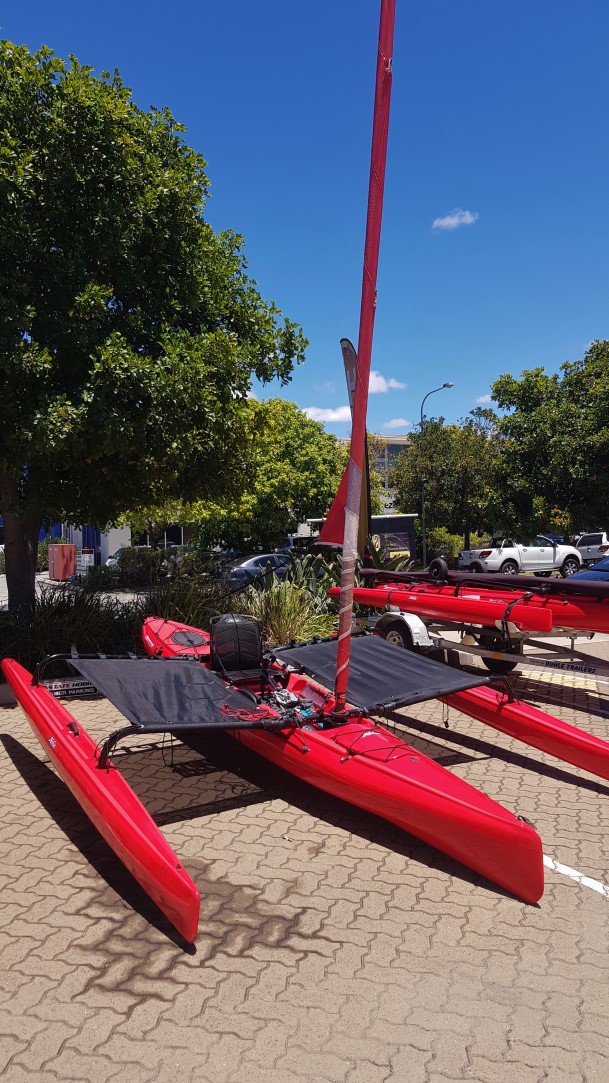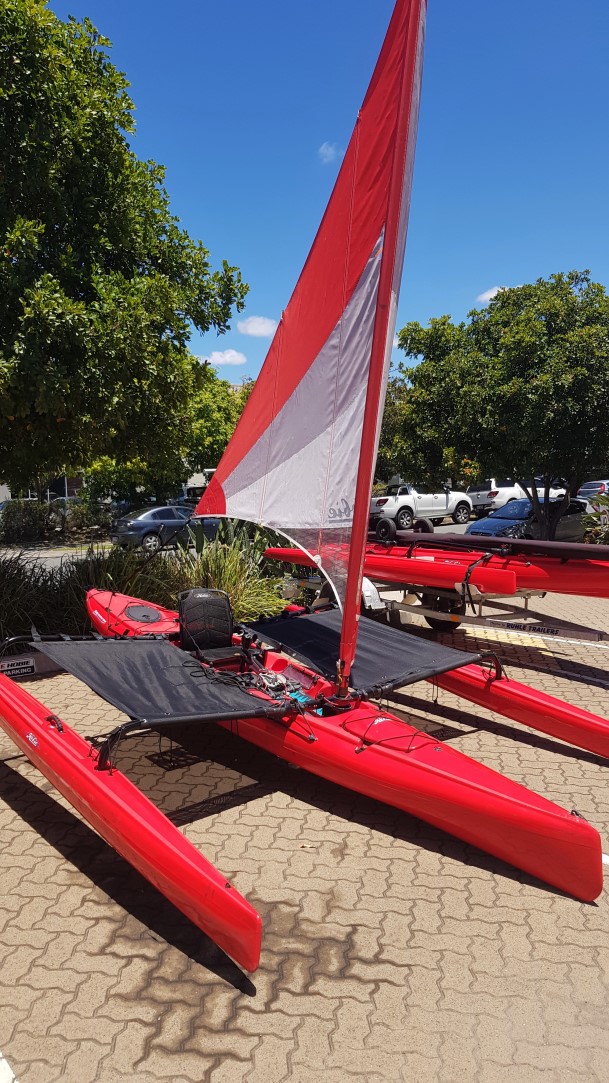 2016 Hobie Adventure Island for sale
The Hobie Mirage Adventure Island (Hobie AI) truly is a hybrid craft. Equipped with powerful roller furling sail, daggerboard, Turbo GT Mirage drive and even paddles, these boats are the ultimate, go anywhere, eco-friendly boats. Island hopping on the Adventure of a lifetime or chasing Tuna, Spanish or Marlin the Hobie AI will take you there. Whether you are a complete sailing novice, or a seasoned old salt, the Hobie AI offer fun times, the real feel of sailing at a budget price. The NEW SHAPE Hobie AI's do not come up for sale often, don't miss this one !
| | |
| --- | --- |
| DRIVE: | MD GT TURBO |
| LENGTH: | 16′ 7″ / 5.05 M |
| BEAM (AMAS FOLDED IN): | 44″ / 1.12 M |
| BEAM (AMAS OUT): | 9′ 6″ / 2.9 M |
| CAPACITY: | 400 LBS / 181.44 KG |
| VANTAGE CT SEAT CAPACITY: | 275 LBS / 124.74 KG |
| FITTED HULL WEIGHT: | 102 LBS / 46 KG |
| FULLY RIGGED WEIGHT: | 185 LBS / 84 KG |
| MAST LENGTH: | 16′ 6″ / 5.03 M |
| SAIL AREA: | 65 FT² / 6.04 M² |
| HULL CONSTRUCTION: | ROTOMOLDED POLYETHYLENE |
| FLOOR TO AKA BARS: | 18″ / 45.72 CM |
| FLOOR TO BOW: | 18″ / 45.72 CM |
| FLOOR TO RUDDER: | 27.5″ / 69.85 CM |
2015 Adventure Island for sale – $ 4750